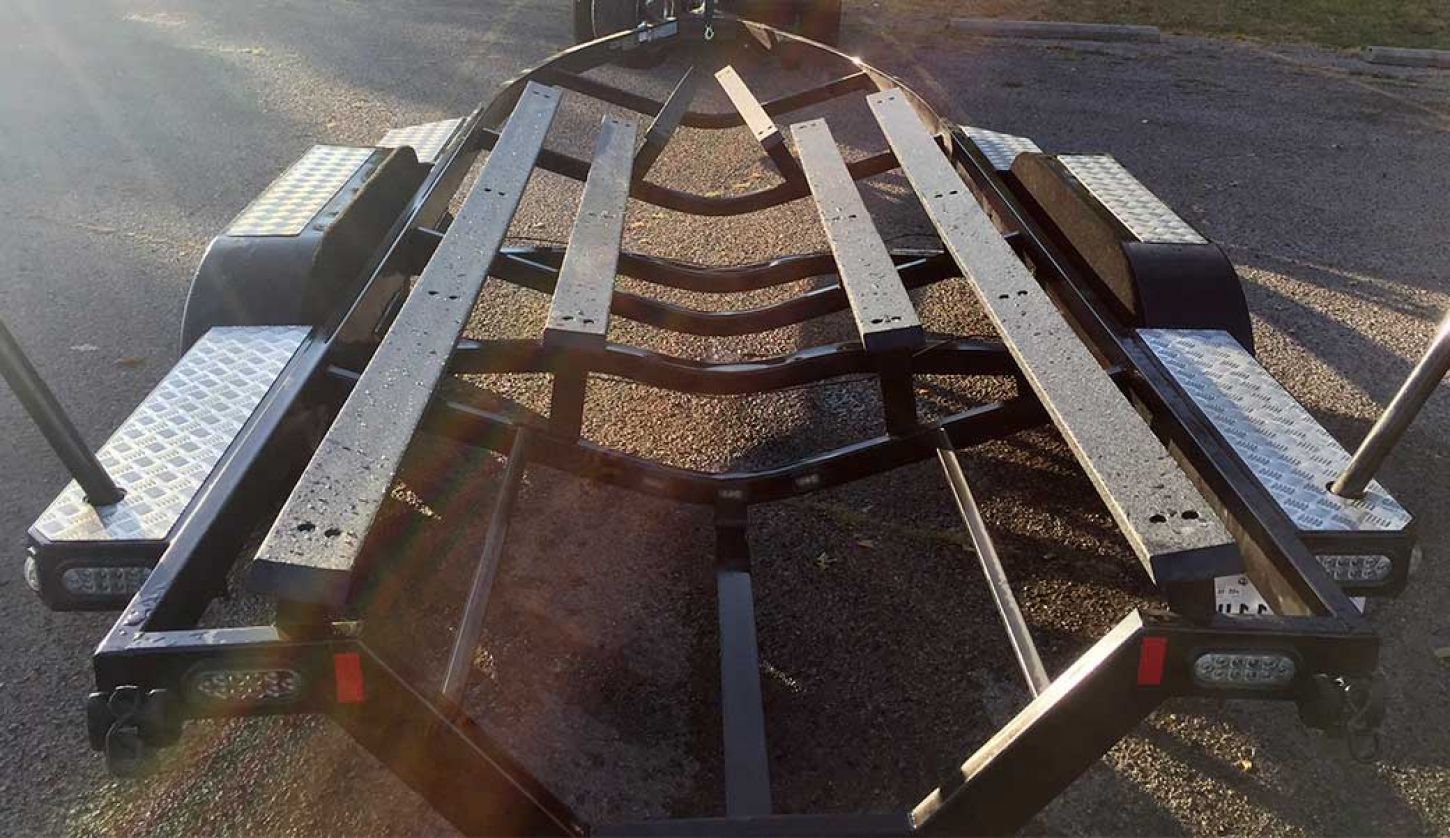 Features
Lasts Virtually Forever
Made from High-Density Polyethylene with an added UV stabilizer to resist fading. No more rotting carpet or wooden boards to replace every year.
Salt Water Resistant
Tired of salt water rusting the staples out of your carpeted boards? Buy Ultimate Bunk Boards and you may never have to worry about it again! Our boards hold up in salt water just as good as in fresh water.
Easier Launching and Loading
The ultra-smooth surface of Ultimate Bunk Boards makes launching and loading your boat easier than ever. Simply back your trailer to the desired launch depth, then unhook your boat and it will slide off your trailer with ease. Loading the boat is just as simple, you only need to idle up to the trailer and hook it up. No more need to throttle your boat onto your trailer.
Easy to Install
Ultimate Bunk Boards are just as easy to cut and install as regular wood boards. You can even use your existing hardware as long as it is in good condition. See our Installation Guide for more details.
Won't Scratch Your Boat
The smooth surface of our 100% High-Density Polyethylene boards ensures that Ultimate Bunk Boards WILL NOT scratch your boat.
Controls Zebra Mussel Population
Zebra Mussel infestation is a rapidly growing problem in the U.S. especially in the Midwest and Great Lakes regions. Old-fashioned carpeted bunk boards provide an excellent attachment surface for zebra mussels, plenty of rough, moist surface...and the mussels could continue to live for a while as the carpet is slow to dry out...leaving ample time to transfer the mussels to another body of water. NOT with Ultimate Bunk Boards! Even though mussels can attach to plastic, there is far less attachment area than with carpeted bunks and the boards are much easier to clean off and dry much faster. Once the boards are dry any remaining attached mussels will die from lack of water.