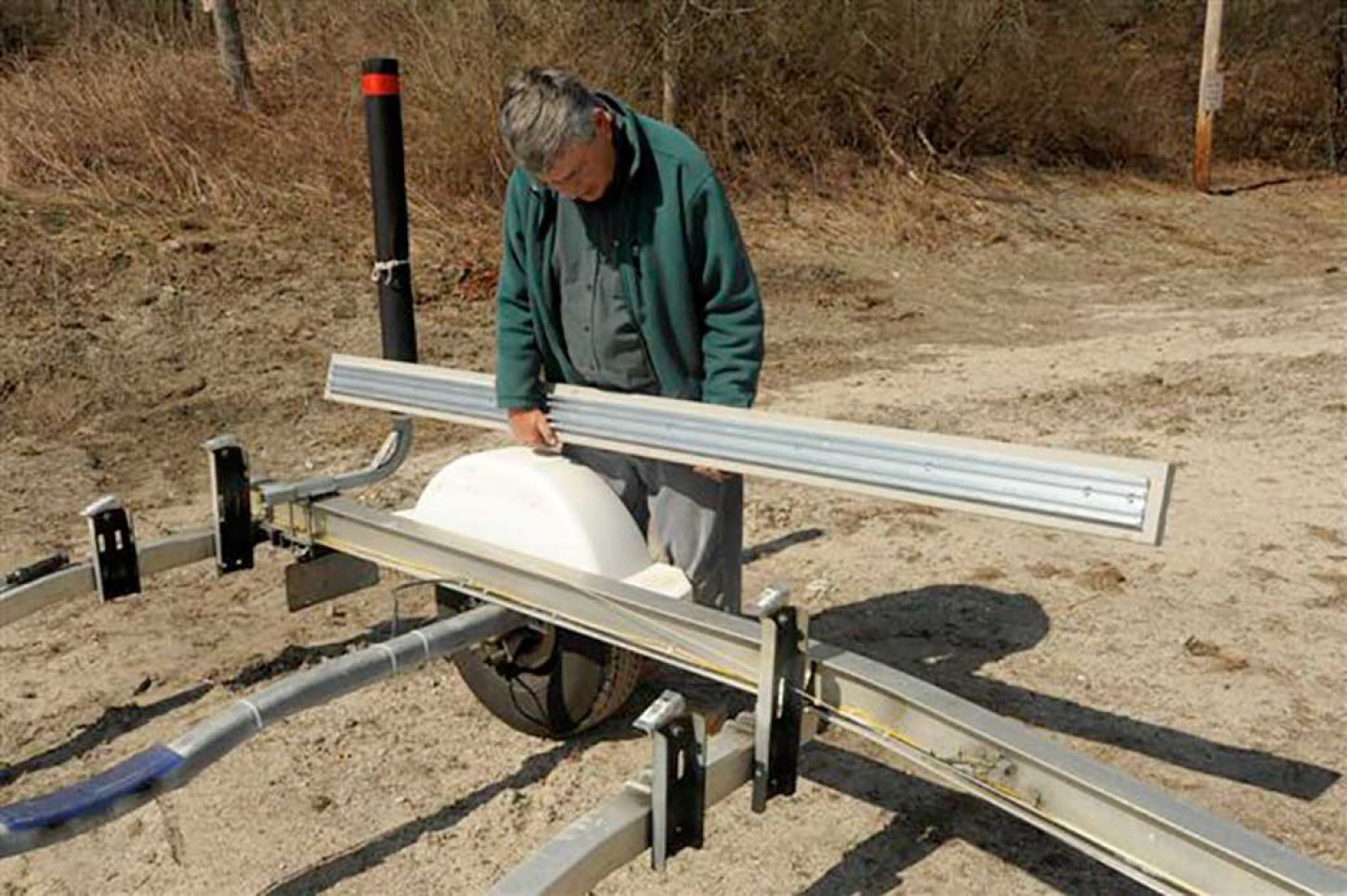 Installation
There are two common methods for installing our boards, and yes, you can use your existing hardware, as long as it is in good usable condition.
The first method is using a coarse-threaded lag bolt and screwing in from the bottom. A 5/16" or 3/8" dia. X 1-1/2" long bolt is recommended. IMPORTANT – make sure to drill a small pilot hole before installing the screw. This will prevent the board from splitting. The use of thread-lock is also recommended. Stainless steel hardware is the best to use, if available.
The second method is using a recessed nut & bolt arrangement. You can counter-bore the tops of the boards, drill a through hole, and use a hex-head bolt, lock washer and nut. IMPORTANT – make sure you use a larger washer under the head of the bolt, to prevent it from pulling through. Carriage head bolts are NOT recommended. The best way to counter-bore the tops of the boards is to use a 1" wide flat spade-bit, counter-bore down approximately 5/8", drill a through hole for the bolt size, and install the hardware. Use stainless steel hardware, if available. See attachment under 'Mounting Instructions'.